Three Sylff fellows from Chiang Mai University, Thailand, organized a volunteer initiative between April and August 2016 in response to smog pollution in Northern Thailand. They led a group of local residents and students in the construction of a check dam to function as a wet firebreak minimizing fire danger and to help slow down the fast flow of the stream during the storm season. They also conducted a focus group discussion with community leaders to learn how to deal with wildfire and haze.
 * * *
Introduction
For more than 10 years, the residents of Chiang Mai and other provinces in Northern Thailand have been experiencing smog that regularly blankets the region during the dry season from February to April. The haze crisis not only reduces visibility but also causes negative health impacts and obstructs tourism activities. The sources of haze are varied, ranging from geographic features, wind direction, and wildfires to burning of agricultural waste and industrial emissions.
As smog pollution has come to affect larger communities, the government has pointed to the burning of fields and brush by local people in rural areas as a major cause. It launched an official "60-day no-burning" rule, banning burning from March to April in the hope of controlling the "serious smog situation." Enforcing the rule is difficult, however, because people consider burning to be a "way of life."
Brainstorming and Project Planning
In response to the smog problem, three Sylff fellows from Chiang Mai University, Thailand, initiated a community service project aimed at reducing smog pollution and developing an understanding of the ways of life of local people as it relates to myths and facts about forest fire. The project took place in Ban Huy Jo village, Chom Thong District, Chiang Mai, an area where hotspots have been occurring repeatedly. The three authors chose to work on building the ability to reduce hotspots, which is key to mitigating smog. We exchanged ideas and discussion within our working team, and we also asked for suggestions from an experienced researcher who has previously studied the problem of wildfire in this area.
The project was started in April 2016. We agreed to focus on activities that would help reduce the chances of wildfire hotspots forming. The first step was conducting a field survey in Ban Huy Jo village, the results of which suggested that check dams to serve as wet firebreaks should help in minimizing fire danger and help slow down the fast flow of streams during storm season. Check dams give the water time to soak into the dry soil and bring humidity to forests throughout the year, thereby functioning as natural firebreaks. After consulting with the community's leaders, we decided to raise funds and solicit volunteers with the goal of building a permanent concrete check dam, as well as to conduct a focus meeting with community leaders to learn how local people cope with wildfire issues. The event was set to be held in the middle of August 2016.
Fundraising and Dam Construction
While temporary check dams made of such materials as sandbags, logs, and rocks may require lower budgets, their life spans are limited. We therefore chose to build a permanent concrete check dam that would last longer, which called for the need to raise decent funds to budget the construction. Fundraising activities included planning and preparing to ask for support (including money and in-kind donations), as well as related activities such as campaigning through social networks and personal connections. Generous supporters made donations worth a total of 16,000 baht (USD 500). All of the money has been used in the interests of the local community.
Early in the morning on Saturday, August 20, 2016, 25 villagers and students gathered at the foothills of Doi Inthanon National Park, located next to Ban Huy Jo village. After a brief introduction, everyone was assigned a duty; this helped us finish the construction within a day. The construction method used was simple: suitably sized rocks were collected near the stream to fill in the check dam structure, and sand was dug from a dry creek to mix with cement. These were then passed along in buckets toward the dam. The volunteers kept hard at work, undeterred by the hot weather.
After half a day, we had a quick lunch together with the support of The Opium Serviced Apartment and Hotel, Drill Drop, and Lactasoy. The students and local volunteers had a chance to get to know one another over lunch. Construction was done at 3 pm.
The authors would like to thank all the donors and supporters who funded the project, and, above all, we wish to thank all the volunteers who contributed their labor to constructing the dam. The check dam was functioning in time three weeks later.
Voices from the Community
After construction, the three Sylff fellows and community leaders held a focus group meeting to exchange insights on how the local community lives with wildfires and how they manage this issue in response to the haze crisis.
Changing life of people neighboring the forest
We asked Po Long Plern, the community leader, to share with us the history and local life of people in Ban Huy Jo village. "We have lived here for eighty or ninety years, and the forest was already there," Po Long Plern said. "Our ways of life have relied on the forest.
"This village used to be an elephant camp catering to logging concessions. The majority of our men worked in activities related to the forest industry. When the Thai government banned logging concessions, the villagers lost their jobs. Above all, logging activities adversely impacted the natural environment, leaving only small trees. The villagers cut those small trees to make charcoal for family income, further aggravating the situation and making recovery even harder. Most of the villagers then changed their careers to become rice farmers and longan gardeners. When the rainy season comes, though, flash floods damage the paddy fields and longan gardens every year."
Fires are set to protect local safety
Next, we moved to the topic of how the community engages in forest conservation. In the past, the community leaders told us, the villagers did not know how to care for the forest. But the Thai authorities came 10–15 years ago and instructed them on what they should do. The leaders had the chance to visit the King's project at Huy Hong Krai and learned how local people can manage natural resources on their own, such as by making firebreaks and check dams.
"Wildfire is a part of village life, and some fires naturally occur in the deciduous dipterocarp forest," Po Laung Plern added. "We want people in the city to understand this truth. Since the smog problem became a serious issue about ten years ago, we have been blamed for setting fires on purpose for our personal benefit. But that is only a small part of the whole story. Our local people need to maintain and use traditional fire knowledge so that they can preemptively burn forest landscapes for our personal safety. Otherwise, the fires will damage our houses and farms."
Conservation must begin with mindset adjustments for both authorities and villagers
"None of the villagers want to see a dry forest; the forest is our food security." The local community explained to the Sylff fellows that they already had fire management knowledge but lacked a management system. Three years ago a researcher came to the village and helped them deal with wildfire problems by using management procedures. "Since then, we have learned about setting planned fires to reduce leaves and waste in the forest in a proper manner. We make plans together about when to set a fire and who will be involved."
Although the villagers may be willing to participate in fire control activities, these activities would not be sustainable if the villagers have nothing to gain from protecting the forest. Making profits from national conservation forests is illegal under Thai law, but local authorities have pragmatically asked the villagers to make a commitment that they will collect only enough vegetables and wild foods for family meals and not for business purposes. This is why the local community agrees to protect the forest. In some cases the authorities may allow poor villagers to cut trees for house construction, but only with restrictions. Thanks to this agreement, the villagers are happy to be forest guards and working together with the authorities.
Don't blame us, please help us: Reflections from the local community
When talking about smog pollution, the community accepted that some of its members used to set fires for the purpose of vegetation regeneration but noted that they have since changed their beliefs. But this image still endures in people's minds, especially among those who live in the city. "We would like the general public to hear our voices and to understand that the forests belong to every single person. Why don't they come and help instead of blaming and leave all the problem solving on our shoulders?"
In Closing
Through the meeting, the authors learned that the enforcement of legal measures alone may be insufficient in alleviating the haze crisis. Successful efforts to control smog from forest burning requires that we understand the context surrounding this issue, how it happens, and why it has not been under control for years. We also learned that blaming does not help in dealing with wildfire and smog problems. On the contrary, it could destroy the will of local communities to protect the forest. In summary, we suggest that outsiders who have expressed their desire to see an end to this problem offer their helping hands to local communities to let them know that they are not fighting alone.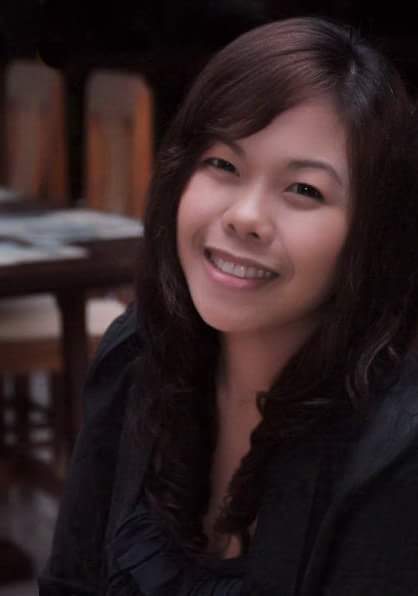 Apirada Cha-emjan received a Sylff fellowship in 2014 for her MA in Health Social Science at Chiang Mai University. Her research examines the effects of everyday violence toward the decision-making process on abortion among Burmese migrants. She is conducting her study in Mae Sot District along the Thai-Myanmar border and identifying protective factors that enhance the physical and psychological well-being of the mother who decided to abort her child.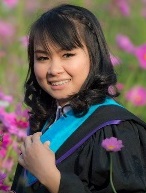 Rapipun Maoyot received a Sylff fellowship in 2014 for her MA in Geoinformatics at Chiang Mai University. Her research focuses on the effectiveness of using market-based strategies for achieving conservation goals. Her question concerns what the advantages and disadvantages are of using Payment for Ecosystem Services (PES) in Upper Watershed areas in Chiang Mai.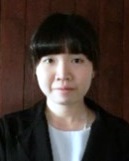 Kedsirin Thammachai received a Sylff fellowship in 2014 for her MA in Public Administration at Chiang Mai University. Her research aims to study the causal model and influential factors that can help to objectively analyze the effectiveness and results of training programs that the State Railway of Thailand have provided to traffic operation officers.