In response to persistently low interests following the 2008 financial crisis, the Tokyo Foundation for Policy Research and Nippon Foundation decided in September 2014 to jointly launch a new financial scheme. This has enabled a number of Sylff institutions to resume the awarding of fellowships to their top students despite ongoing financial uncertainty. As of December 2017, 11 Sylff institutions have joined the new scheme. The new scheme is recommended for those institutions wishing to enrich the Sylff program without worrying about financial sustainability.
Operation Manual PDF FILE -September 2014 (Updated in August 2016)-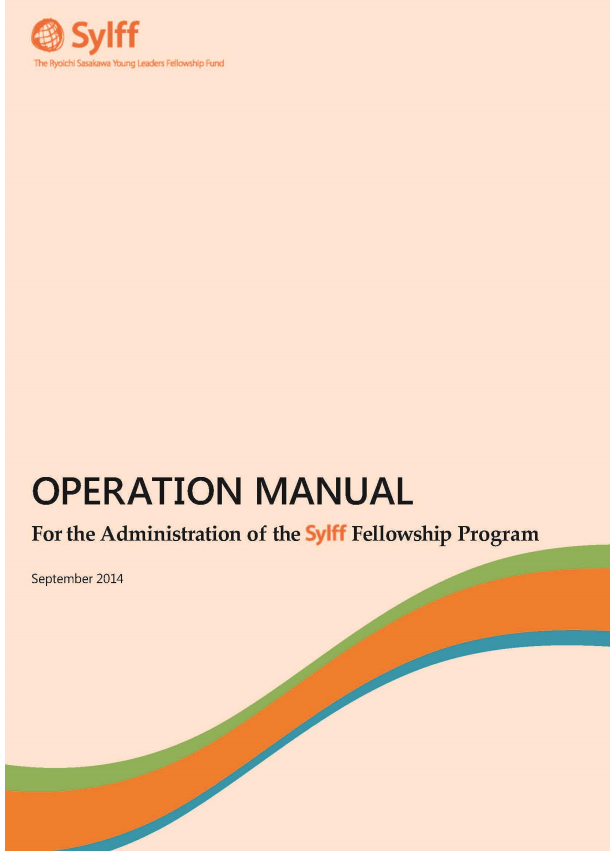 ---
What's the Difference with the Conventional Scheme?
The biggest difference is that Sylff institutions will no longer need to invest Sylff funds to generate income. The Tokyo Foundation for Policy Research—the secretariat for the Sylff Association—will award fellowships directly to students nominated by the steering committee of Sylff institutions after confirming the eligibility of the nominees.
What's the Annual Budget under the New Scheme?
The maximum amount provided for fellowships is $50,000* per institution. An additional $2,500 will be disbursed each year to cover administrative costs. The fellowship amount is intended to be generous enough to enable students to fully commit themselves to their studies. While the new scheme is financed differently, it will maintain the same Sylff values and aims as the conventional scheme.
*The amount is guaranteed during the initial five years of the Agreement and may be revised, depending on market conditions, when the Agreement is renewed for the next five years.
How Do Institutions Join?

Sylff institutions wishing to join the new scheme should first return the endowment to its donor, the Nippon Foundation. The Tokyo Foundation for Policy Research and the Sylff institution will then conclude a five-year Agreement setting forth the terms of the program at each institution, including eligibility and the fellowship amount per student. The Agreement will be renewed every five years as long as the institution fulfills its obligations in accordance with its terms.
The following 14 institutions currently operate the Sylff program under the new scheme:
- University of Belgrade (Serbia)
- Charles University (Czech Republic)
- University of Chile (Chile)
- University of Coimbra (Portugal)
- Comenius University in Bratislava (Slovakia)
- Conservatoire national supérieur de musique et de danse de Paris (France)
- University of Deusto (Spain)
- Graduate Institute of International and Development Studies (Switzerland)
- Institute of Political Education, Pedro Arrupe (Italy)
- University of Leipzig (Germany)
- University of Music and Performing Arts Vienna (Austria)
- National Academy of Governance (Mongolia)
- National and Kapodistrian University of Athens (Greece)
- Ruhr University Bochum (Germany)

Related News
Award Ceremony at the Institute of Political Education "Pedro Arrupe" Pedro Arrupe (May 19, 2017)
Eight Athens Fellows Named under New Scheme U of Athens (May 12, 2017)
Sylff@Tokyo: Reinvention and Regeneration of Waterfront Areas of Bilbao, Spain Deusto U (April 26, 2017)
Six Athens Fellows Named under New Scheme U of Athens (March 2, 2016)
First Fellowships Awarded Under New Program U of Coimbra (November 9, 2015)
---
See the presentation that answers some of the frequently asked questions from Sylff institutions.

For further inquiries, please contact the secretariat of the Sylff Association at sylff[a]tkfd.or.jp (replace [a] with @)