Applications, Donations Now Being Accepted for COVID-19 Relief 2021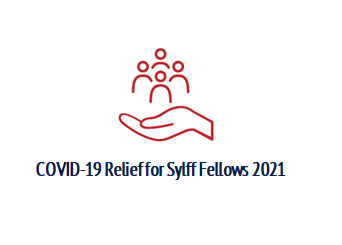 The Sylff Association secretariat is pleased to announce the start of online applications for COVID-19 Relief for Sylff Fellows 2021.
This support scheme is intended to alleviate the financial difficulties faced by currently enrolled and recently graduated Sylff fellows due to the pandemic.
We are now accepting applications through the online application form on the Sylff website. Please carefully read the Call for Applications for information on who is eligible and what applicants will need to submit. The deadline is 11:59 p.m. May 24, 2021 (Japan Standard Time).
We are also seeking donations to help finance the support scheme. Donations may be made through an online system using credit cards or via wire transfer. For details, please visit How to Give.
We hope that all members of the Sylff Association and others affiliated with Sylff institutions will join the fundraising campaign to help young fellows overcome this difficult situation.
(Notes)
*1. We have revised the eligibility criteria for "Category 1" applicants on April 16, 2021, so that fellows who are currently taking a leave of absence from a degree program due to the pandemic can apply.
*2. The Call for Applications may be updated occasionally in accordance with changing conditions. Please check the revision date to make sure that you are referring to the latest version.
*3. Check the COVID-19 Relief program page for information on the overall progress being made to process applications and transfer relief funds.