【Mar 12, 2018】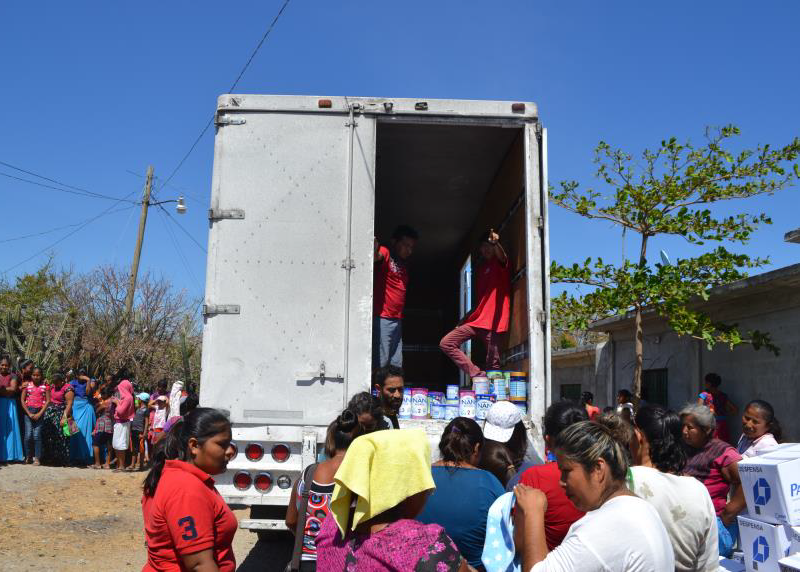 Efforts by Colmex (El Colegio de México) Sylff fellows to help the victims of the September 2017 Mexico earthquake were supported by donations from the Tokyo Foundation, Marina Stetic of Belgrade University, and the Jadavpur University Sylff Association. Working to maximize the value of the donations were members of the 19S Committee—the team at Colmex working on earthquake relief, including Sylff fellows Fernanda Herrera and Erick Serna. After much research and discussion, Colmex decided to focus its relief activities on three rural, poor areas whose needs were not adequately addressed by the national or local government. Please read the report by the Colmex team.
→ Colmex report
→ What is the Sylff Disaster Relief Fund?


【Nov 1, 2017】
The fund raising campaign for the Mexico Earthquake closed on October 31, 2017.
Thank you for your interest and donations. We will keep you posted on the progress of Colmex Earthquake Relief activities.

【Sep 29,2017】
A magnitude 7.1 earthquake hit Mexico City and its vicinity on September 19. The death toll has risen to over 300 and is growing. Over 10,000 buildings have been damaged. Civilians and rescue teams are continuing rescue and relief operations under dangerous circumstances.
Fortunately, there were no casualties among the students, staff, and faculty of Sylff member Colmex (El Colegio de México), although some lost their homes and most of their belongings. Since the quake Colmex has been busily engaged in collecting and delivering food, medicine, and other relief supplies to those in need.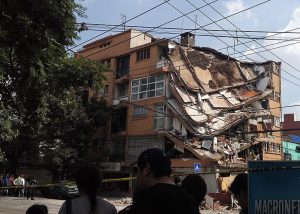 "We have been spending the past couple of days providing food and supplies to rescuers and families affected," said an email sent by a Colmex Sylff fellow to the Tokyo Foundation on September 21. "Yesterday, a couple of children that were trapped in a school were rescued and that brought us all much needed hope."

To support Colmex fellows and other members who are working to help those affected by the quake, the Sylff Association is announcing a fund-raising campaign. The Tokyo Foundation (Association secretariat) is donating US$50,000 for this cause and is urging all Association members to pitch in whatever they can afford.
A special bank account has been set up to receive your donations, as outlined below. The total amount donated will be transferred to Colmex after October 31, so please be sure the donations reach the account by that date.
Account name: The Tokyo Foundation Sylff Colmex Earthquake Relief Fund

Account holder's address: 1-2-2 Akasaka Minato-ku Tokyo 107-0052 Japan

Bank name: The Bank of Tokyo-Mitsubishi UFJ, Ltd.

Branch name: Shintomicho

Branch number: 749

Bank address: 1-18-1, Shintomicho, Chuo-ku, Tokyo, 104-0033 Japan

Account number: 7127240

Swift code: BOTKJPJT
* Please kindly send your donations in US dollars. The transfer charge for the sending bank will not be refunded. The charges for the receiving bank will be covered by Tokyo Foundation.
A report on how your donations were used will subsequently be published on this page. We will keep you posted.