Dr. Jacinta Mwende, Majune Socrates, Steve Muthusi, and Alexina Marucha, four Sylff fellows from the University of Nairobi, initiated and implemented a forum titled "Understanding the 'Push' and 'Pull' Factors Underlying Violent Extremism and Radicalization among the Youth in East Africa" on December 8 and 9, 2016, at the University of Nairobi's Chiromo Campus. The forum gathered 35 young leaders from African countries including 10 former and current Sylff fellows from Kenya, Uganda, South Africa, and the Democratic Republic of the Congo. The participants identified the fundamental causes of the grave problem of violent extremism and youth radicalization and suggested the importance of small but meaningful steps taken by individuals that will bring a major change in their community, country, and region.
 * * *
The twenty-first century has experienced more rapid changes and crises than the previous ones. While the past centuries saw more interstate conflicts, recent crises have centered on intrastate dynamics. The challenge of violent extremism did not emerge yesterday; in earlier times, though, minimal attention was given to violent extremism and radicalization. The horrors of 9/11 set off a spate of violent extremism in various countries and led to the emergence of terror groups pursuing various agendas with political and social motives. Civilians have been the main victims, but members of security forces have also lost their lives in the struggle to protect their beloved countries.
Extremism in East Africa
With the recent development and growing pull of violent extremism and radicalization, a significant number of youths in East Africa have joined extremist groups. Kenya, for instance, has witnessed a sharp increase in individuals joining extremist groups since 2011, when attacks were launched on Kenyan soil. The government responded by "putting the boots" in Somalia. Since then, more troops have been added while extremist activities have escalated, resulting in the loss of lives and destruction of property. Furthermore, the government's move to target Muslims of Somali origin has led more youths, the majority of them being Muslims, to join these extremist groups in revolt against marginalization. Religious and tribal identity, which are most prevalent in Kenya, have highly accelerated the rate at which radicalization is spreading.
The states are therefore faced with a major problem that, if not curbed in good time, will claim their youths to violent extremism. The Sylff Peace Forum held on December 8 and 9, 2016, brought together 35 citizens of the African continent to not only better understand the problem but provide solutions and a way forward to countering radicalization and violent extremism. Ten of the participants were former and current Sylff fellows (from Kenya, Uganda, South Africa, and the Democratic Republic of the Congo), while the rest comprised nationals of Kenya, Uganda, Somaliland, Tanzania, Sudan, and Burundi. Coming from diverse backgrounds, they included members of civil society, academic institutions, nongovernmental organizations, and government, as well as students.
During the two-day forum, various speakers—among them were Professor Bruno Kaimwa, Barbra Natifu, Dr. Hassan Kinyua, Dr. Patrick Maluki, and Debarl Inea—gave various insights, prompting heated discussions that delved into experiences of the individuals present and literature that they had read.

Photo session of all attendees on day two.
Presentations
To start off the discussions, Dr. Patrick Maluki gave a presentation on the "Political and Economic Perspectives of Radicalization" in which the definition of radicalization was deeply explored. According to Maluki, a radicalized person is one who is tricked, swayed, and seduced into taking radical beliefs. Hence, radicalization is a process whereby individuals adopt extreme political and religious beliefs once they join a certain group with radical ideologies. The group believes that change is necessary and that violence is the means by which this can be achieved.
Professor Bruno Kaimwa, a former Sylff fellow from the DRC, extended the discussion to the state of violence and radicalization in eastern DRC. Barbra Natifu outlined the role of historical injustice in perpetuating violent extremism, while Dr. Hassan Kinyua outlined the link between religion and radicalization. Lastly, the role of media in radicalization and extremism was reviewed by Debarl Inea.
Based on the discussions by current and former Sylff fellows and others, the following factors were identified as drivers of radicalization and extremism among youth: social networks, which are useful in the recruitment of new members; poverty and unemployment; corruption and favors in the public sector; and marginalization due to religious and ethnic affiliations, a big contributor where some communities have been sidelined not only by the government but also by parts of the private sector. Denial of political and civil rights by the government and lack of opportunities to be heard by the government or leaders in power have also fed radicalization. Selective application of the law to citizens, which is harsher on youth, is another one of the major reasons why radicalization has become rampant.
Conclusion
What can be done to solve the crisis at hand? That is the major question facing states. Although efforts are being made to curb extremism, the real challenge on the ground is complex and difficult. Fleeing of countries to places where the ideology is more profound is what is being experienced. One speaker noted that the marginalization of Muslims by governments is real. A refugee from the DRC shared an experience where, while crossing the border using the same pass as that of other refugees, his Muslim comrade faced tougher scrutiny than him.
The exploitation of religion and tribalism has led to the spread of violent extremism and radicalization. Remedies include holding peace forums, promoting education, addressing the challenge of youth unemployment, strengthening governance, and bringing the leaders on board as well as getting them to understand that ideological wars need to be fought using the mind and not physical force. Only when we have achieved this will we eventually see violent extremism and radicalization eradicated from society.
"Let us not seek to satisfy our thirst for freedom by drinking from the cup of bitterness and hatred." ―Martin Luther King Jr.
Facebook page of the University of Nairobi Chapter: https://www.facebook.com/Sasakawa-Fellows-University-of-Nairobi-397988557219449/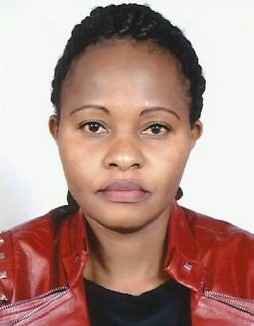 Dr. Jacinta Mwende Maweu received Sylff fellowship in 2004–2006 to pursue an MA in Communication Studies at the University of Nairobi. She is currently a lecturer in philosophy and media studies at the university, having obtained a PhD from Rhodes University. Her areas of interest include critical thinking, socio-political philosophy, leadership and governance, media ethics, political economy of the media, mass media and human rights, peace journalism, and media and society.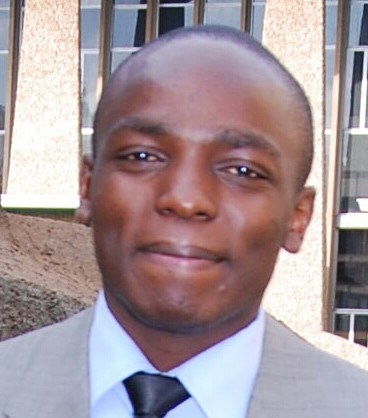 Majune Kraido Socrates received Sylff fellowship in 2013–2015 to pursue an MA in Economics at the University of Nairobi, where he is currently a PhD student in economics. His areas of interest include international economics, public economics, institutional economics, and econometrics. Socrates is also a sprinter who specializes in the 100 meters, 400 meters, and 4 x 100-meter relay.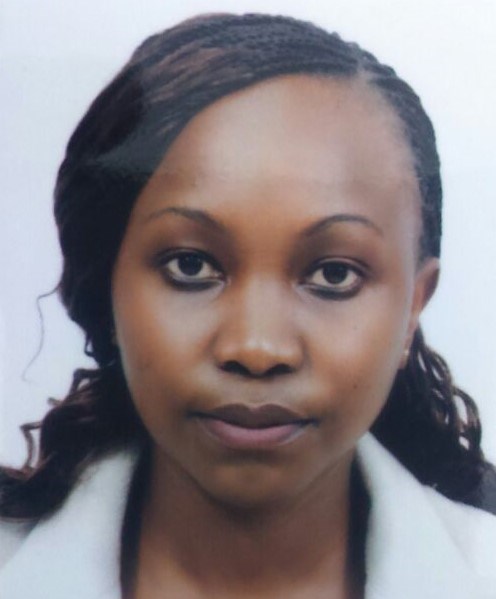 Alexina Marucha received Sylff fellowship in 2014–2016 to pursue an MA in Communication Studies at the University of Nairobi. Her areas of specialization are event organizing and coordination, media and public relations, and development communication.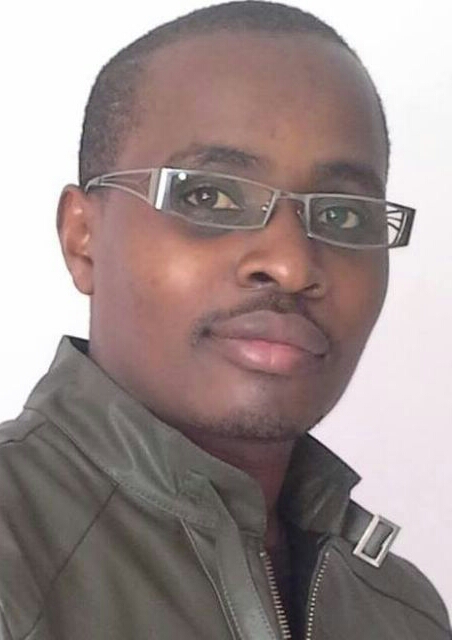 Stephen Muthusi Katembu received Sylff fellowship in 2014–2016 to pursue a Master of Psychology degree at the University of Nairobi. He is passionate about helping to uplift the lives of all by working together with individuals, institutions, corporations, and communities. He furnishes them with information through training and education for personal, professional, and community development with the aim of leading to improved livelihoods and a better-informed, healthy, and peaceful society.