Sylff News 2017: Best Wishes for the Holiday Season from the Sylff Association Secretariat!
The year 2017 was a special and exciting one for us, highlighted by the April launch of the Sylff Association in commemoration of Sylff's 30th anniversary. The move, aimed at bringing closer together all stakeholders in the Sylff community, has generated many positive developments, including a redesigned, user-friendly website; new support programs to promote career advancement and social action; and relief initiatives spearheaded by fellows to pool the Sylff community's resources in the wake of major disasters.
Befitting our new role as the Association secretariat, the Tokyo Foundation moved to a brand new, 34th-floor office in October with a breathtaking view of Tokyo (and beyond!). The following is a summary of the year's major developments.  
Sylff Support Programs
The launch of the Sylff Association has been accompanied by expanded opportunities for support after the fellowship period. Two new support programs were announced in September—Local Association Networking Support(LANS) and Sylff Project Grant(SPG)—and a third, called Sylff Disaster Relief, was launched as an outgrowth of the Colmex earthquake relief campaign in October. As for the two existing programs, seven fellows received Sylff Leadership Initiatives awards in 2017, and 25 received Sylff Research Abroad grants.
We will soon be introducing yet another program. Please be sure to visit the Sylff website to keep up-to-date on our latest initiatives. We look forward to receiving many applications in 2018.
Sylff Worldwide
On May 17, Jagiellonian University celebrated the 25th anniversary of its Sylff program. Sylff Association Chairman Yohei Sasakawa attended the ceremony and made a congratulatory speech.
Sylff Administrators Meeting in China
A meeting of Chinese Sylff administrators was held on July 3, hosted by Jilin University. Some 25 people from all 10 Sylff universities in China (Fudan, Jilin, Lanzhou, Nanjing, Peking, Chongqing, Inner Mongolia, Xinjiang, Yunnan, and Sun Yat-sen) gathered to discuss ways to enhance the value of the Sylff program in China.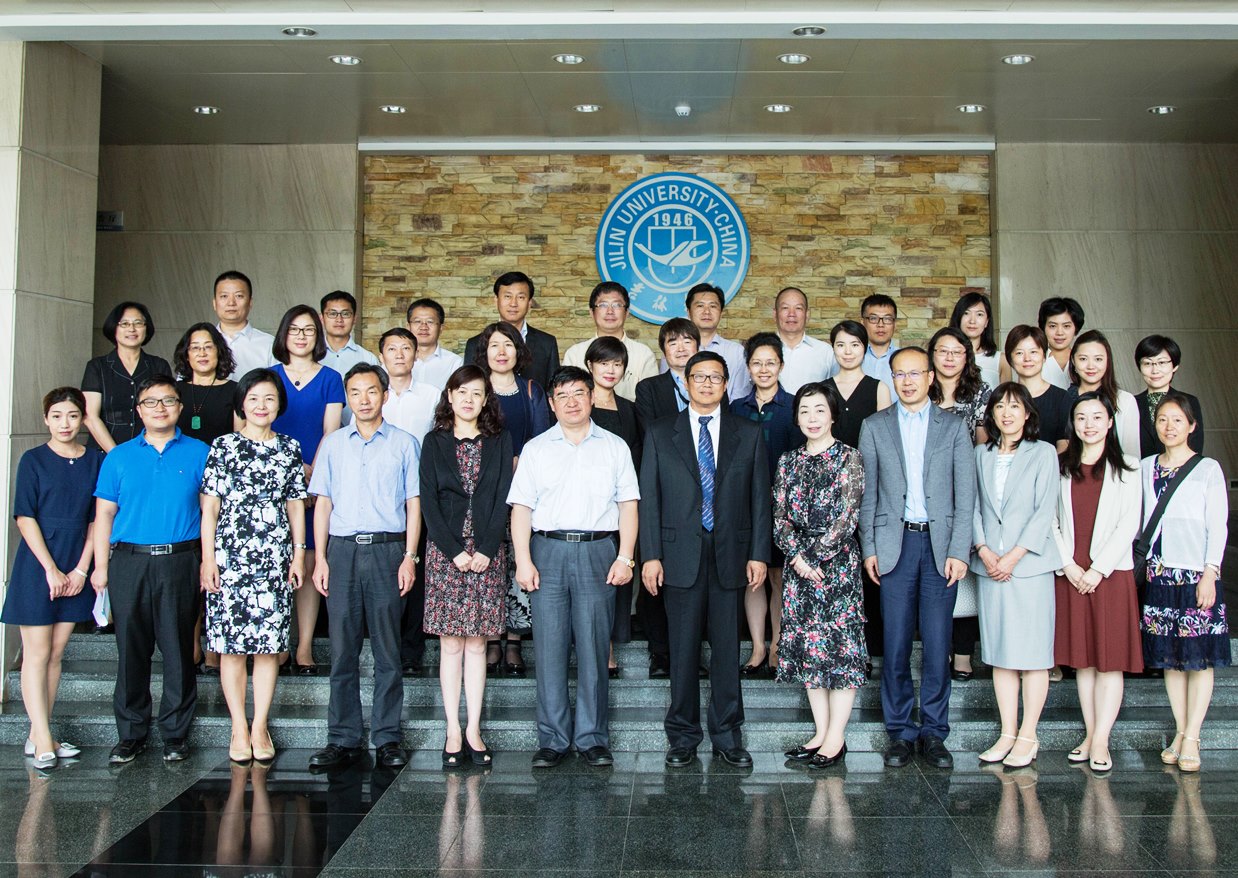 We are pleased to announce that the National Academy of Governance (Mongolia) and the University of Music and Performing Arts Vienna (Austria) have signed agreements to join the new financial scheme. Twelve institutions operate the Sylff program under the new scheme as of December 2017. In 2018, several more institutions will be joining, including the Graduate Institute of International and Development Studies (Switzerland).
Sylff Colmex Earthquake Relief Fund
The Sylff Association secretariat announced a fundraising campaign between September 29 and October 31 to support fellows at Colmex (El Colegio de México) who were working to help the victims of the September 19 Mexico earthquake. Thank you for your interest and donations. A report on how the funds were used will be published on the Sylff website.
Sylff@Tokyo
We welcomed many current and graduated fellows, Sylff steering committee members, and other friends to the Sylff Association secretariat office in 2017.
Dec 14, 2017
Sylff@Tokyo: Colmex President and Professor Visit Our Office
Dec 14, 2017
Sylff@Tokyo: Colmex Fellow Promoting Mexico-Asia Exchange
Nov 15, 2017
Sylff@Tokyo: First Sylff Visitor to Our New Office
Aug 22, 2017
Sylff@Tokyo: Sylff Plays an Important Role in Slovakia's Democratization
Jun 8, 2017
Sylff@Tokyo: The Role of Public Diplomacy in Implementing Foreign Assistance
May 12, 2017
Sylff@Tokyo: Jagiellonian Fellow Examines Paths to Japan-Korea Reconciliation
Apr 26, 2017
Sylff@Tokyo: Reinvention and Regeneration of Waterfront Areas of Bilbao, Spain